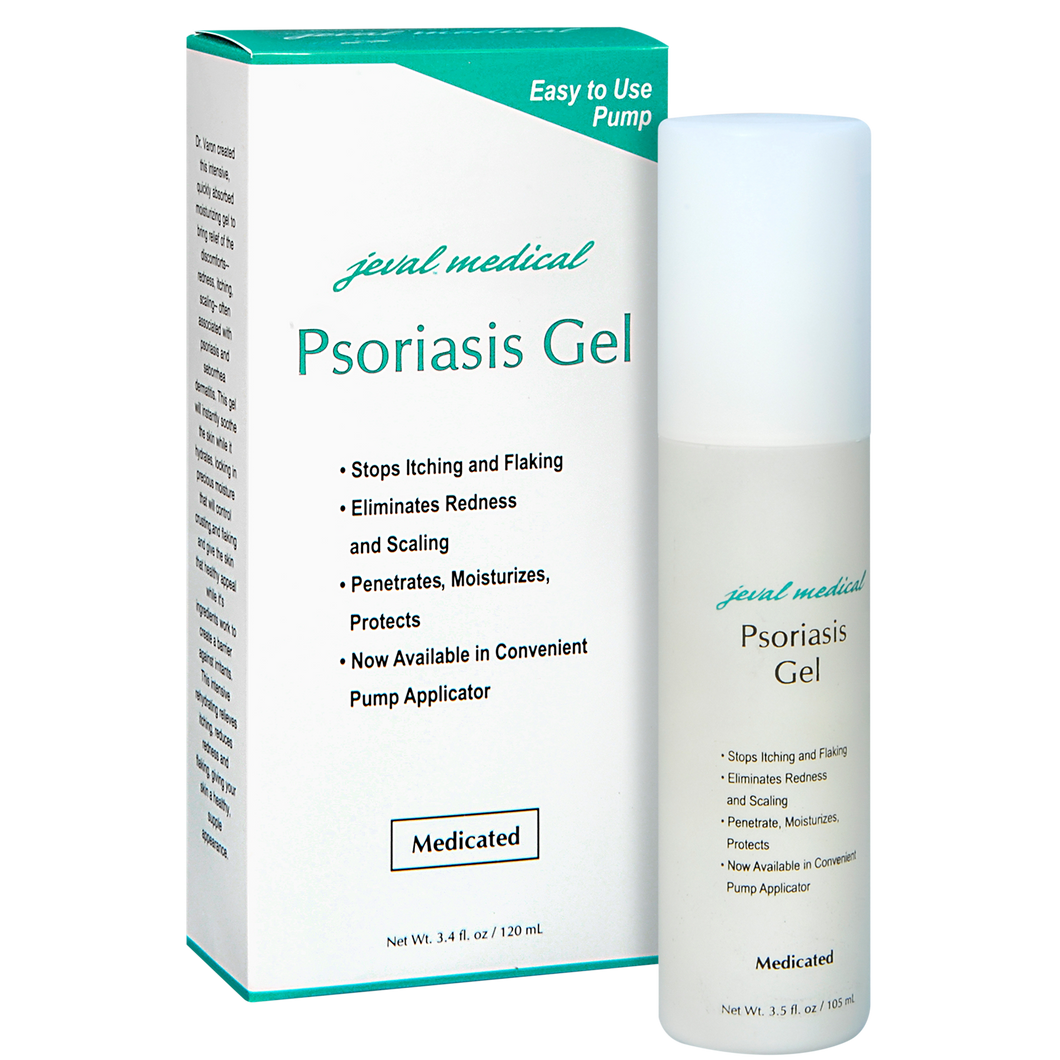 Jeval Medical® Psoriasis Gel
Regular price $25.92 $19.49 Sale
Jeval Medical product line is formulated by Dr. Varon, a Board Certified Cosmetic Plastic Surgeon. These products are made from the same formulation used on his patients in his practice. They are for the use of patients who suffer from common, serious, and invasive skin conditions, and are clinically tested using the same rigorous standards as pharmaceutical products.
Dr. Varon created this intensive, quickly absorbed moisturizing gel to relieve the extreme discomfort... redness, itching, scaling... often associated with Psoriasis and Seborrhea Dermititis. Jeval Medical Psoriasis Gel will instantly soothe the skin while it hydrates, locking in precious moisture that will control crusting and flaking and give the skin that healthy appeal, while its ingredients work to create a barrier against irritants. This intensive re-hydrating relieves itching, reduces redness and flaking, and gives your skin a supple, healthy appearance. Jeval Medical Psoriasis Gel is light, quick-drying, yet penetrates to moisturize and protect.
We are so sure that your will find this product effective in minimizing the topical symptoms of Psoriasis, that we back it with a full money-back guarantee.
PROVEN 89% EFFECTIVE IN DOUBLE BLIND TESTING*
*Results of double blind testing:
All subjects using the "real" formulation obtained significant improvement and/or control when compared with the placebo. After several applications these results showed an increased improvement and reduction of the erythema, plaque formation and signs or symptoms.
Product Description: Medicated gel, 3.4 fl. oz. pump
Usage: Use daily to stop itching, redness, scaling, and flaking associated with Psoriasis and Seborrhea Dermatitis